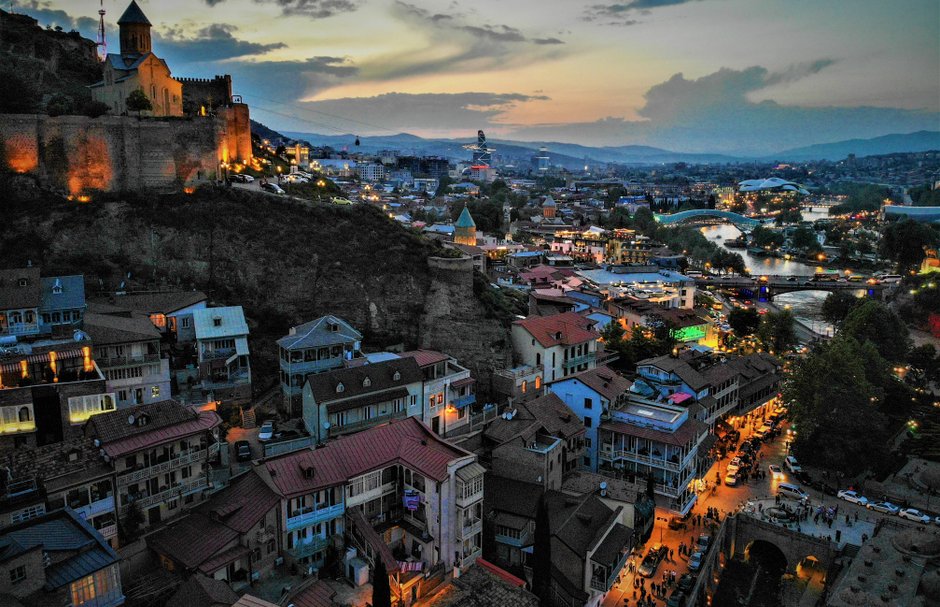 Academia Europaea Tbilisi Regional Knowledge Hub was opened at Ivane Javakhishvili Tbilisi State University (TSU) on April 25, 2019. The Memorandum of Cooperation between TSU and Academia Europaea (AE) on establishing the regional knowledge hub was signed by Rector George Sharvashidze and AE President Sierd Cloetingh. Academia Europaea Tbilisi Regional Knowledge Hub will be the fifth member of the network of regional knowledge hubs following Spain, England, Norway and Poland.

Georgian Prime Minister Mamuka Bakhtadze, Deputy Minister of Education, Science, Culture and Sport, Irine Abuladze, foreign diplomats accredited in Georgia, TSU professors and students attended the event.

"Academia Europaea is the largest network uniting about 4 000 researchers. The hub is the source of important financing for any scientist. It is a firm step taken towards Europe and it is good that such step was taken in the direction of research," Rector George Sharvashidze said.

PM Mamuka Bakhtadze congratulated the audience on opening Academia Europaea regional knowledge hub in Georgia and stressed its academic and political importance.

"We are proud of our history, and our great past, grounded precisely in education and culture. Education is the shortest way to freedom and overcoming every challenge facing Georgia. Naturally, we see that only in combination with education and the reclamation of Georgia's status as the region's cultural center. Therefore, it is an especially emotional day for me as we are honored to open the 5th hub in Georgia. It is an important step toward Georgia's return to the European family. It is not only a political decision. It is a value-based civilizational choice, as clearly demonstrated by this day. Yes, it is through education and culture that we see the closest possible integration with our common family, Europe," PM Bakhtadze noted.

The delegation of Academia Europaea central administration, European regional hubs and academic council is visiting TSU in connection with opening of the regional knowledge hub. The hub will help develop and enhance high quality standards of scientific research and academic knowledge in all scientific fields.

"The opening of this knowledge hub here in Tbilisi is really an event of historic dimension. With this hub, we create new opportunities for the community of researchers and innovators in Georgia. This hub is a platform – the platform that will be dedicated to serve the community here and in the region," AE President Sierd Cloetingh said. "We have seen already that participation of Georgian scientists makes the difference and we need them in Europe."

"We hope that with this hub we can also contribute to your agenda, an ambitious agenda. We share with you that ambition and it is very clear that we are in the process full of challenges, but also full of opportunities and this is a joint journey. We have high expectations based on reality and we look forward to a common future," he added.

Prof. David Prangishvili, Academic Director of AE Tbilisi Knowledge Hub, said that considering the peculiarities of Georgia and South Caucasus, it was decided that Georgia's hub will focus on bio-cultural diversity.

"The regional knowledge hub in Georgia will be tasked to promote complex research of biological, ecological, cultural, linguistic diversity. Generally, it is very important to identify and analyze the links between biological and cultural diversities," he noted, stressing the increasing importance of similar research and analysis for the future of humanity.

The Tbilisi State University scientific research unit – Academia Europaea Tbilisi regional knowledge hub was opened upon a joint initiative of UK-based Academia Europaea and TSU, with targeted support of the Ministry of Education, Science, Culture and Sport of Georgia.

The decision to open the hub at TSU was unanimously made by the members of the Board of Academia Europaea (AE) at an annual meeting in Barcelona last year.