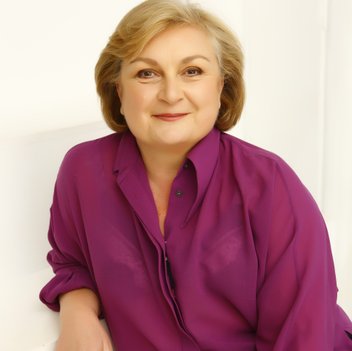 Both Georgia and the UK are home for me, and I feel that collaboration and networking are the most important ingredients of good research.
In my case it worked out really well. I don't have any regrets about my decision, and I am lucky to love my profession.
As an international expert alongside my scientific and clinical work it makes me very proud to be a mentor, supervisor and teacher for talented young people who come from all over the world. We have built great friendships and done excellent research by collaborating in my research lab whilst learning from each other about our cultures. I feel blessed to have excellent research collaborations with many leading research and clinical labs in Europe, Central and North America, Australia, Japan and New Zealand. Both Georgia and the UK are home for me, and I feel that collaboration and networking are the most important ingredients of good research, and I think that the Academy of Europe shares this philosophy. I feel very pleased and honoured to be a member of such a wonderful organisation.
Interview Spotlight: Professor Kate Tchanturia,

Professor in Psychology of Eating Disorders, King's College London,
University of London, UK
(Recently elected member of Academia Europaea, Kate Tchanturia tells us about her career highlights and shares her most noteworthy professional experiences)
ou have recently become a member of Academia Europaea. What does being part of Academia Europaea mean for you?
It means a lot, it means the recognition of my work in psychology as a researcher, clinician and mentor; it means that I feel more connected to my fellow academics across Europe and it means being part of a very prestigious community in Europe. I would like to hope that this means being part of an even broader network and collaborations than I have now.
There are probably several reasons why I wanted to become a Psychologist. I come from a family of mathematicians, my father Zaur Tchanturia was a Mathematics professor at Tbilisi State University, along with my uncle Teimuraz Tchanturia. My grandfather was a mathematics teacher and my mother is also a mathematician. My grandmother on my mothers side was a Pharmacist and on my dads side was a chemistry teacher, and so I was surrounded by family members working hard in technical sciences. To cut a long story short, one of the main reasons I chose to pursue Psychology was to study people rather than numbers or elements.
The second reason was that in school, amongst many interesting and innovative projects, the school had a tradition of inviting famous scientists to give talks, one of whom was Professor Revaz Natadze who spoke to us for about an hour to give us a flavour of what Psychology was. I was fifteen at the time and I remember thinking "this sounds interesting, I might do that". My parents encouraged me to speak to people with experience of studying Psychology at Tbilisi University and I am very grateful to all the people who gave me time, advice and books to make sure I was on the right track. We must remember that in my time you had to make a really tough choice about your lifelong profession when you were only sixteen years old. It is really interesting because as you know, some countries don't allow sixteen year olds to vote, drive a car or buy alcohol but in the 70's you were choosing a profession for life. In my case it worked out really well. I don't have any regrets about my decision, and I am lucky to love my profession. The rest is history…
How did you first become interested in studying psychology?
Your educational background took you across Europe. What was it that attracted you to Europe to pursue your career in research?
My husband Dr. Simon Surguladze is to blame really. Simon wrote a grant proposal with scientists from Heidelberg University and got me involved in very interesting research about cross cultural differences research in depression. The 90's in Georgia were very tough and I was happy to spend two winters with Simon and our little son Alex in Heidelberg and temporarily forget about cold nights without electricity or heating and long queues for bread and food. Later on, Simon received funding from the Wellcome Trust which allowed us to move to London in 1997 with our two little kids, Alex who was six and Sophie who was only a few months old.
In London thanks to Simon, I met fantastic colleagues working at the Institute of Psychiatry who showed an interest in my research work and clinical experience. I am particularly grateful that Professor Janet Treasure, a real star in the field of eating disorders research, invited me to work in her department. Since then, I have worked at King's College London/ Institute of Psychiatry, Psychology and Neuroscience starting as a Royal Society Research Fellow in 1997 and building up my professional journey as a professor of clinical psychology and Chartered Clinical psychologist.
In fact, I made two journeys in my profession, first in Georgia (BSc, PhD research work experience) and from 1997 until now doing my research work and obtaining my clinical chartership. What makes me very proud alongside my academic achievements is that the British Psychological Society honoured me this year with a prestigious award called "Distinguished contribution to Clinical Practice". It was beyond my imagination when I first arrived in the UK 25 years ago that I would receive something like this.
Have you sacrificed some other interests while choosing Clinical Psychology as a career?
Not at all; clinical psychology is an amazing field that you can work tirelessly in and make a real difference for people. When I graduated from Tbilisi state University I wanted to specialise in social psychology but there was no PhD place on the course and so I pursued a PhD in general psychology instead. At the same time, I started working at the City psychiatric hospital and was lucky enough to work with Dr Gaioz Sharashidze, a great man, great psychiatrist and great supervisor… So I gained a lot as a person and professionally without any sacrifices.
Professor Kate Tchanturia
As an International expert in Psychology of Eating Disorders, can you give us the highlights of your research findings?
It's going to be hard to bullet point 40 years of hard work, 15 years in Georgia and 25 years in the UK, but in a nutshell, starting with the most recent I will summarise some findings which make me proud:
1. It is difficult to diagnose autism in females and myself and my junior researchers have done work to help patients, clinicians and families to recognise and manage autism and mental disorders. My recent book: Supporting Autistic People with Eating Disorders – Jessica Kingsley Publishers, edited by Kate Tchanturia is about the experiences and challenges we went through with this process. We have also created a website: www.peacepathway.org for everyone to benefit from our research findings.
2. Group psychotherapy is a very powerful tool for working with all types of patients. Humans are "social animals", we need each other, we develop in a social context and most people who experience mental health problems are often withdrawn from society and are very lonely. This does not mean that engaging patients in group therapy is an easy process. I could not find a book which discussed group therapy for patients with eating disorders and so I wrote one with my excellent group of clinicians and researchers. It is called: Brief Group Psychotherapy for Eating Disorders: Inpatient Protocols – Routledge Mental Health.
Edited by Kate Tchanturia, 2015.
3. My experimental research in cognitive and emotional processing in eating disorder patients shows us that people with eating disorders have a very good eye for detail and sometimes struggle to see the larger context, they also find it difficult to be flexible. In collaboration with many outstanding researchers and clinicians in the UK, we created a cognitive training programme specifically for eating disorder patients called Cognitive Remediation Therapy (CRT) for Eating and Weight Disorders – Routledge. Edited by Kate Tchanturia, 2015. This is a summary of the trilogy of books I have published based on my research and clinical work in the UK for the last 25 years.
It will be hard to go into more detail and sum up the content of 250 research papers and clinical experience I brought with me from Georgia, along with the time I spent training in Moscow, St. Petersburg, Vilnus and later in Heidelberg but we can perhaps leave that for another time…